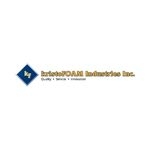 Website Kristofoam Industries
Full Job Description
Why KristoFOAM?
Training provided where needed
Reputable company
Competitive Wages
Opportunities to participate in Benefits
Great team environment
Company Profile
KristoFOAM is a full-service supplier of molded and custom foam fabrication products, as well as material handling and packaging systems. With a hands-on approach to product design, program launch and ongoing program support, kristoFOAM is considered an industry leader within the various markets we serve.
We are looking for 4th class stationary engineers and graduates who have completed their steam time and would like to join our team on the night shift, from 11:30- 7:30 AM! If you think you are a suitable match for this role, please hit the apply button for more details.
What you'll be doing
Monitor, adjust and maintain commercial plant processing units and equipment, computer terminals, switches, valves, gauges, alarms, meters, and other instruments to measure temperature, pressure and fuel flow, to detect leaks or other equipment malfunctions and to ensure plant equipment is operating at maximum efficiency
Control high-pressure boiler that supplies energy to commercial processes
Operate automated and computerized systems and auxiliary equipment such as boilers, pumps, compressors, and other equipment to provide heat, ventilation, light, and power for buildings and other worksites to ensure that utility systems are performing safely and efficiently
Perform regular maintenance of power plants and boiler and related equipment such as pumps, motors, process piping
Analyze and record instrument readings and equipment malfunctions
Troubleshoot and perform corrective action and minor repairs to prevent equipment or system failure
Clean and lubricate generators, turbines, pumps, and compressors and perform other routine equipment maintenance duties
Maintain a daily log of operation, maintenance and safety activities, and write reports about plant operation
May assist in the development of operation, maintenance and safety procedures.
Responsible for the quality of products and services provided by the 160 facility
To play the role of Supervisor and Setup Personnel as required and completing duties as described for the positions.
Additional responsibilities as directed by the Production Manager
Qualifications
Enjoy physically demanding work and be able to lift 60 lbs. repetitively and working in hot environments
Have 4th Class Power Engineer Certification
Must be able to read and understand written instructions and maintain accurate documentation according to the operation procedures manual
Self-starter that can work independently and with a team
Flexible to work shifts and weekends; overtime with little advanced notice
We encourage all qualified candidates to apply; however, only those selected for an interview will be contacted.
Job Types: Full-time, Permanent
Salary: $22.50-$25.00 per hour
Benefits:
Dental care
Paid time off
Tuition reimbursement
Schedule:
Licence/Certification:
4th Class Engineer TSSA Certificate (preferred)