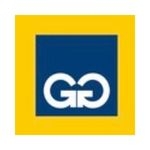 Website Gerdau
At Gerdau, our employees are the best in the business. We have high standards and our employees constantly strive to reach even higher levels of success. Gerdau's growth is based on our values and on a vision focused on excellence, personal and professional growth of each employee and total safety in the workplace,
Gerdau is shaping a more collaborative, inclusive, and sustainable future with equal employment opportunity for all and recognition of the importance of each employee and applicant as an individual. We listen to people with genuine interest, ask questions, seek different perspectives and believe we can build better solutions together.
Who we are
We are the leading company in the production of long steel in the Americas and one of the major suppliers of specialty long steel in the world. With more than 45,000 employees, Gerdau has an installed capacity of more than 25 million metric tons of steel and it is the largest recycler in Latin America, and around the world, it transforms millions of metric tons of scrap into steel every year.
Gerdau Long Steel North America is a leader in mini-mill steel production and steel recycling in North America, with an annual manufacturing capacity of approximately 10 million metric tons of mill finished steel products. We serve customers throughout the U.S. and Canada, through a vertically integrated network of mini-mills, scrap recycling facilities and downstream operations offering a diverse and balanced product mix of merchant steel, rebar, structural shapes, fabricated steel, flat rolled steel and wire rod.
Key Duties and Responsibilities:
Reporting to the Maintenance Supervisor, this position's primary focus will be to operate and maintain systems and equipment including, compressed air, high & low pressure gases, licensed water and waste water facility, chemical control system, natural gas system, heating and cooling systems.
Install, operate, inspect, repair and maintain pumps, compressors, piping, plumbing, valves, furnace auxiliary equipment, heating & cooling units
Check and maintain plant fire suppression systems, hydrants, PIV and piping, water tower, process water lagoons
Test, document, treat, maintain, repair and control potable, process and waste water systems
Operate, inspect and maintain deep well pumping stations, recircuation units, chlorinators, and water softeners
Test, inspect, maintain and repair high temperature gas burners
Report deficiencies and potential deficiencies to upper management as per provincial and federal regulations
Records water, chemical & fuel consumption
Remove, clean and inspect air filters on HVAC systems when required
Record and repair defects in tools and equipment
Perform mandatory shift rounds and site inspections
Creates and receives work orders and inspections for maintenance work required
Reserves and orders parts for maintenance work
Interprets blueprints, makes sketches and calculations as required
Troubleshoots using testing equipment and own judgment based on knowledge of equipment
Coordinates work with other trades
Works in shop or field as required
Keeps immediate working area clean and observes all safety rules
Qualifications:
The ideal candidate:
– Will possess a Manitoba Power (Operating) Engineer Certificate – 3rd Class
Experience in manufacturing industry
Ability to work a rotating schedule (continental style schedule); 12 hour shifts
Must be able to stand for long periods of time, use a wide variety of tools and possess an eagerness to learn
Possesses strong communication skills, strong math ability and a good work ethic
Additional Incentives:
Gerdau offers excellent benefits including:
Health, dental, vision, short & long term disability, and life/accidental insurance
RRSP with company matching
Employee Assistance Program
Gerdau believes in equal employment opportunity for all and strongly encourage applications from all qualified candidates including members of the visible minority community, Indigenous peoples, persons with disabilities, and women in non-traditional roles.
All external applicants must be legally eligible to work in the country of hire without current or future sponsorship.