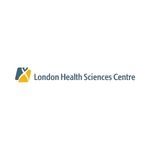 Website Victoria Hospital
Job details
Salary
$39.77–$40.36 an hour
Full Job Description
Posting Period
Open: November 1, 2022
Deadline: November 7, 2022
UNIFOR
This position is covered by a collective agreement. Applications from outside the Bargaining Unit are welcome but can only be considered if the position is not filled from within this Bargaining Unit.
Department Name
Facilities Engineering
Reporting to the Manager, Facilities Management Power Plant, the 2nd Class Engineer is responsible for operating and maintaining all components of the Hospital's Power Plant, safely providing a continuous supply of power and steam to London Health Sciences Centre (LHSC), Parkwood Hospital, and Regional Mental Health Care (RMHC).
Rate of Pay: $39.77 per hour – $40.36 per hour
Status: Regular Full Time
Initial Shift: Shifts as required by unit and subject to change in accordance with the Collective Agreement
Qualifications
Successful completion of a Power Engineer Technologist Diploma
Provincial Certificate of Qualification as a 2nd Class Operating Engineer
Provincial Forklift driving license (preferred)
Minimum seventeen (17) months recent, related operational experience in a high pressure steam plant
Recent steam and gas turbine operational and maintenance experience
Proficient mechanical aptitude and ability
Demonstrated ability to follow safe working practices and procedures
Ability to meet the physical requirements of the position
Demonstrated ability to make and execute life safety decisions and work under extremely stressful conditions
Demonstrated proficient interpersonal and communication skills and ability to interact positively and effectively with patients, public and staff
Demonstrated proficient planning, analytic, and problem solving abilities
Ability to be self-directed and work with minimal supervision
Demonstrated ability to multitask and deal with competing priorities
Proficient ability to correctly troubleshoot, repair and provide preventative maintenance on power plant systems and equipment
Demonstrated knowledge of Power Engineering duties as per TSSA Operating Engineers Act
Demonstrated ability to understand and execute processes for safely starting and stopping equipment
Demonstrated practice and commitment to the principles of patient and family centered care
Demonstrated practice and commitment to patient and staff safety at LHSC
Demonstrated practice and commitment to LHSC's Mission, Vision and Values
Demonstrated ability to attend work on a regular basis
Immunization Requirements:
Provide vaccination records or proof of immunity against measles, mumps, rubella and varicella (chicken pox), Hepatitis B, Tetanus/ Diphtheria/Polio; Meningitis.
Provide documentation of the Tuberculosis skin testing (two step) and COVID vaccine series.
For more information visit https://www.lhsc.on.ca/careers/health-review-requirements
We are committed to providing a safe, healthy and inclusive work environment that inspires respect. LHSC is committed to employment equity and diversity in the workplace and welcomes applications from women, visible minorities, Indigenous people, persons with disabilities, and LGBTQ2+ persons. We are committed to providing persons with disabilities equal opportunities and standards of goods and services, and are also fully compliant with the Accessibility for Ontarians with Disabilities Act (2005), as applicable.
As part of the assessment process applicants may be required to complete a written examination or test. Please be advised that a reference check may be conducted as part of the selection process.
Your interest in this opportunity is appreciated. Only those applicants selected for an interview will be contacted. Successful candidates, as a condition of job offer, would be required to provide a satisfactory police information check (original document) completed in the last 3 months.